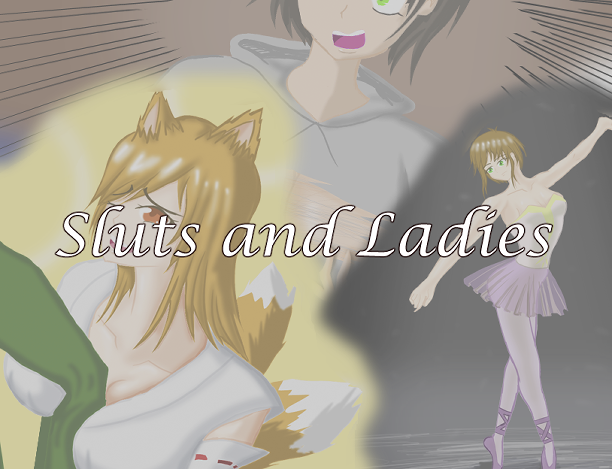 Update v1.1: bug fixes
You receive a letter from an old friend. When you arrive, the house you remember is no more. The house is in ruins, and even hunted by ghosts. You will need to play in order to remain un possessed.
Will you survive the night or will the ghosts bend your mind and body to their will?
It's a mechanic-evolving game of Snake and Ladders. If you land on a ladder, you have the "choice" to go up or not. If you do go up, you gain a perk, nothing happens if you don't. Perks can be things like: changing your die so it rolls certain numbers, do X or do Y when a number rolls etc. Not all perks are good however, so take that in mind.
It's a short and sweet game, each round shouldn't take you more than 5 minutes if you don't read anything (but it's relatively heavy text wise; don't worry, there's more than 4 rows to read). I made this game as mouse friendly as possible (but keyboard control is also available, both by default).
Entry for the Game night contest
Changelog:
Added endings: 8 in total!
Extended nights from max 3 to max 5 (min 3).
Reworked the whole writing (by Ztrunkinvan, who also did the endings).
Added 12 (or so) images. 3 sampled on the top. Made by icarue (me).
NOTE: If you use a mac with Catalina, the game might not run (as so it did with half my applications...). I don't think there's a solution found yet.
Version .3 (Legacy = multiple nights/play sessions)
You can now play multiple nights (up to 3). How it works is that you just keep the mental tf with the higher stat and it's correspondent physical tf. There rest are reset (so it's easier to go for one route and one ending).
Change the intro a bit (added one box of text explaining that there's going to be 3 nights).
.2:
Added the ballerina story
.1:
Added the cow story (no images, except placeholder ones)
Added mechanical descriptions to all mind tfs.
Added compatibility with keyboard only players (you click enter and should have options; mouse click doesn't give you options since you can choose what die to roll).
Added skip intro option and fast replay (placeholder)
Demo 2 initial release