The Hero We Need is an erotic rpg game full of transformations and 'bad endings'. It revolves around the transformed heroine Bernida cursed with womanhood, who must travel the fantasy land of Magisteria on her adventure in order to stop evil Users, save others and ultimately defeat the evil Demon Queen, Dark Lord Heliot. Currently with well over a hundred bad endings, the game includes Corruption, Hypnosis, Transformations and Heavy Transformation elements, mental changes, twinning/cloning, assimilation, latex and rubber. Additional non-game over endings and transformations are unlockable via the "Purification System" that allows you to earn purity points by purifying corrupted subjects, which can be spent on costumes, special potions and additional erotic scenes once properly unlocked. Features extensive spritework and added artwork throughout the game.
The game is currently a work in progress and constantly updating, players can get beta testing and newer updates not quite public yet from Patreon support.
Link to the Game's Discord: https://discord.gg/7JUe8sz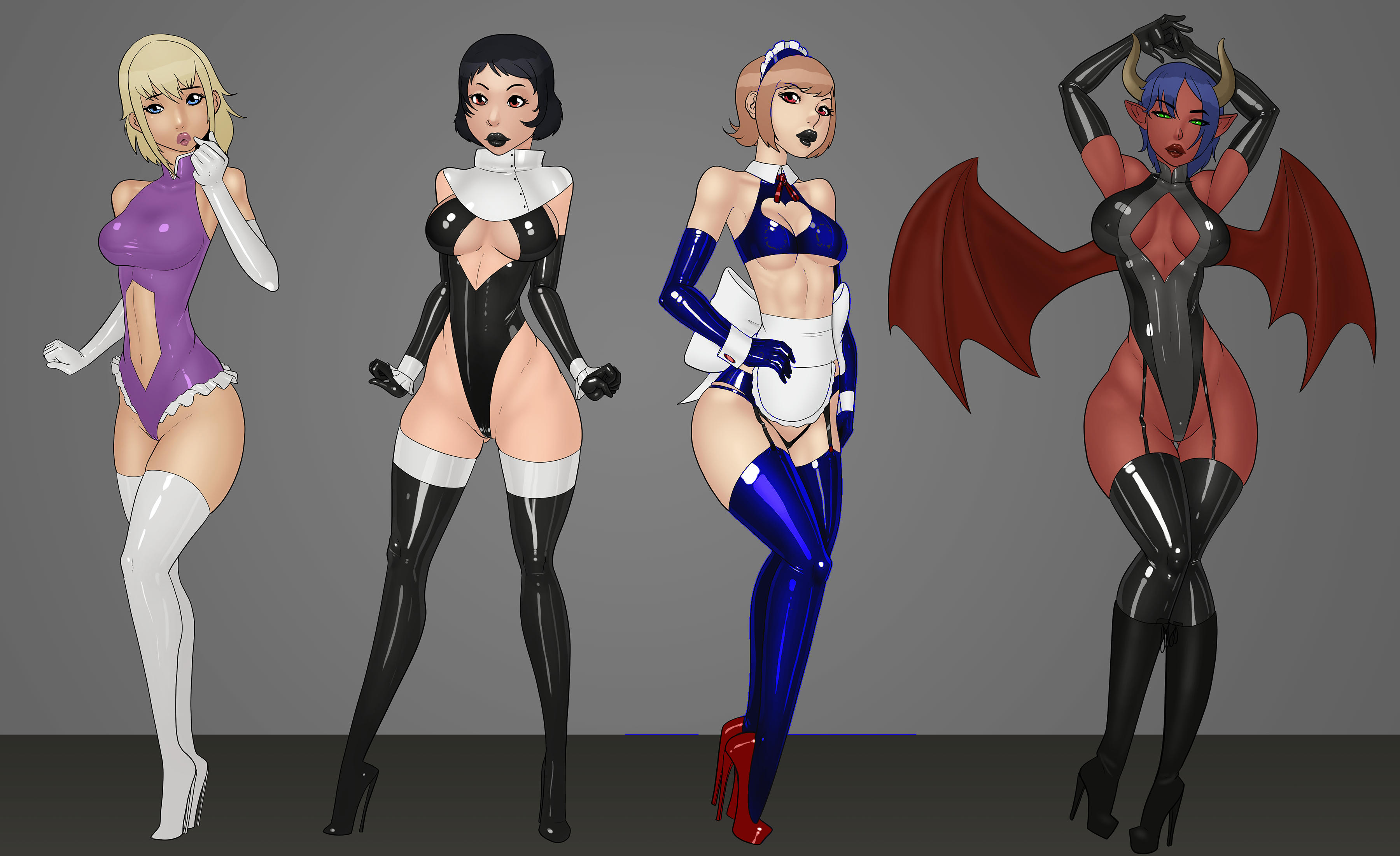 Current TFs include: Bee girls, fairies, elves, sylphs, oni, slaves, lolitas, plants, drones, sexdolls, villagers, horses, anthros, bar wrenches, demons, bunnygirls, prostitutes, mothers, daughters, schoolgirls, villainesses, ninjas, copies of other party members, brides, gold statues, goblins, queens, sorceresses, librarians, nurses, goddess worshippers, nuns, priestesses, jesters, witches, dryads, portraits, skeletons, zombies, slime girls, ghouls, furries, dancers, secretaries, tour guides, princesses, kappas, cows, sentries, frogs, Harem girls, latex and rubber beings, possession, thieves, dogs and hellhounds, becoming minions and twins of villainesses, angels, bat-minions, cops, Kunoichi, geishas, spirits, vacbed patients, nymphs, and lots more.
Patreon version: Chapter 6.66 - New Purity Ends, Omake/Purity thearte 22, Alice Minigame complete

Areas available as Patreon Exclusive: Heliot Gaiden, Ambrosia Gaiden,

Current TFsite version: Chapter 6.66 - New Purity Ends, Omake/Purity thearte 22, Alice Minigame complete

Areas available publicly: Eden, Aerotown, Atlas Isles, LumaQuest, Nightgale Woods, Ingrissvern, Boarding School, Library Temple, Goblin Caves, Temporal Path, Elvenmire, Egrisway, Haunted Mansion, Reverence Cave, Fey Dungeon Zombie School, Anthrubaysia, Sunnywood, The Omake Room, Time Temple II, Cleaflow, Phantom Caves, Bee Dungeon and Bee Hiveship, Verishire, Clepsydrale, Sunken Ship and Underwater area content

* - This is location is essentially finished and completed, or near complete.
* - This location has heavy development/ample progress but will be still Updated in the future.
* - A location more recently started, underdeveloped, will pave way for future content.
* - Patreon fresh, newly introduced
* - Locked currently for rework

(Can still be found in earlier versions prior to 6.52)

The adventure continues...
Bermuda/Bernida - An ordinary dorky highschool kid. He got turned into a girl and found out she was the Chosen One.
Maid - A quiet maid is also the Chosen One, apparently.
Ambrosia - The mysterious, maternal guardian of Eden whom trains Bernida and starts her off on her journey.
Heliot - Heinous Demon Queen. You've gotta train lots to beat her up.
Luma - Another party member you meet, whose life was that of a mousy mechanic prior.
Abyssina - A humble priestess girl in training.