A Visual Novel MMORPG with TG & TF elements
Enroll at the Mage Academy of Transmutation and Alteration, and venture into the secret world of erotic transformation. Fight to maintain your independence and even your humanity, in a battle to see who will make it furthest in this world.
You are currently able to create your first character and play through the introduction. After the introduction, you will enter free-roaming, where you can go around the school and meet other players and discover spells, items, and crafting methods.
From Monday to Friday you can attend classes during the day, where you will have a chance to meet three of the ten professors at the academy.
Please leave a review and let me know what you would like to see more of.
Update 0.17 is now LIVE
This update features a HUGE overhaul to how the game plays for dueling and roleplaying
You can now change locations unhindered instead of having to wait for the next turn to start, health and actions regenerate gradually over time instead of at the start of each turn, you can go to a location where a class is taking place without having to attend the class, and you still have the option to queue for an encounter with another player when you enter a location.
There is also a new Looking for Roleplay feature that is similar to Looking for Group in other games that provide players with an intuitive alternative to find other players with common interests to play with. You can still run into players randomly, and now when you change location you can wait indefinitely for another player without having to queue for a new location on each turn.
I am sure this update will make the game much more enjoyable to players, whether they enjoy dueling, roleplay, random encounters, or predefined scenarios.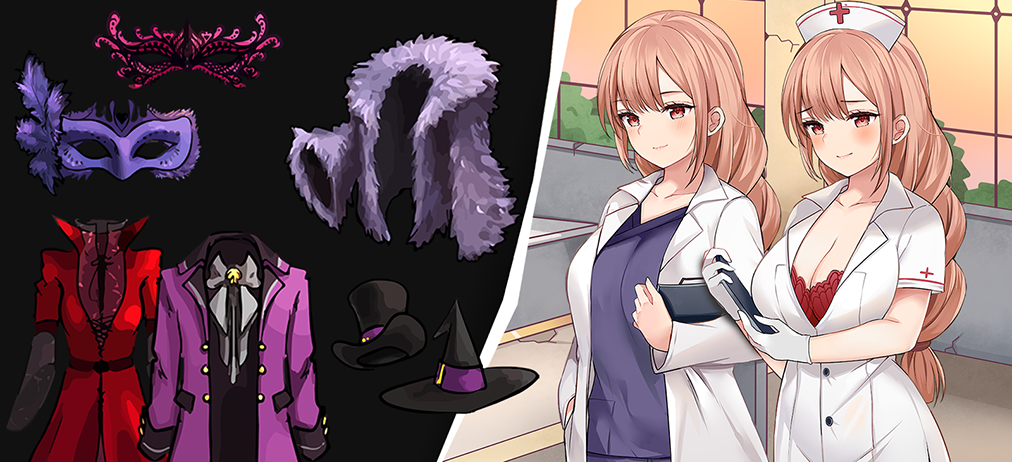 Hotfix #1
Fixed an error where filters would always be displayed as disabled in settings, which in turn meant clicking on any filter setting would cause it to be enabled without a means of disabling it again.
Hotfix #2
Fixed an error where the recently met list wasn't being updated properly.
Hotfix #3
Fixed an error where spell actions wouldn't regenerate to their proper max value if max actions were below that value.
Fixed an error where words would not get wrapped properly when viewing details for a roleplay scenario, meaning text would sometimes not be visible if the line extended beyond the right border of the text box
Hotfix #4
Updated withdrawal to contain an explicit warning about the potential loss of items.
Added an alert when you are about to cast a spell that will immediately consume materials, so you can cancel the spell before it happens.
While waiting for an encounter, the flashing text will now change between telling you that you are waiting and that you can click to stop waiting.
Actions and health are now regenerated while waiting for an encounter, and when a player enters an encounter with another player, both immediately have the action point spent to change location refunded, so all players have an equal opportunity to enter an encounter with maximum actions.
Fixed an error where too many decimals would be displayed for player health and trait modifiers.
Fixed an error where health could go below zero.
Fixed an error where actions would sometimes not properly regenerate to their maximum amount if your stats in the given action were an exact whole number.
Fixed an error where Ornamental Charms could only be used on items that already had an accessory variant.
Fixed a few typos reported by the community.
Hotfix #5
Fixed accidental use of programming-syntax in the game client that caused the game to not work properly on some browsers that it was supposed to support.
Fixed a vulnerability in the game client.
Features on the horizon
More ways to alter peoples minds
Being able to turn other players into items
A proper trading system between players and shops
Upcoming content
More items and spells
More teachers, faculty staff, courses, classes, and skills
More things that can happen while exploring the campus