You are Alex, a poor student that decides to take a summer job working as a receptionist at the Crooked Elm, a hotel in a faraway mountain village deep in the Transylvanian region. Quickly you realize that nothing and no one in the village is what it seems, and every passing hour has you more embroiled in the mysterious happenings...
For more details about the story check PLOT, but beware of SPOLIERS!
New in Version 0.2.07:
-added new art for serving Elise in a maid outfit;
-added new art for overdosing with pheromones while wearing the devil's gown;
-added scene variation for overdosing with pheormones while wearing the devil's gown (if you decide to do it again);
-added mental consequences for the two scenes above;
EDIT: hotfixed a game breaking bug that caused Felicia's line to be stuck early on and block progression.
-a few bug and typo fixes;
IN PROGRESS:
-With this patch I've started the groundwork for the sanity mechanic to be more consequential - starting with those two scenes and their circumstantial variations; I will be expanding into more things taking and giving sanity, and building more consequences and interactions based on this stat.
Version 0.2.06 Summary:
-15,000 more words
-seven new images for clothes art (example below)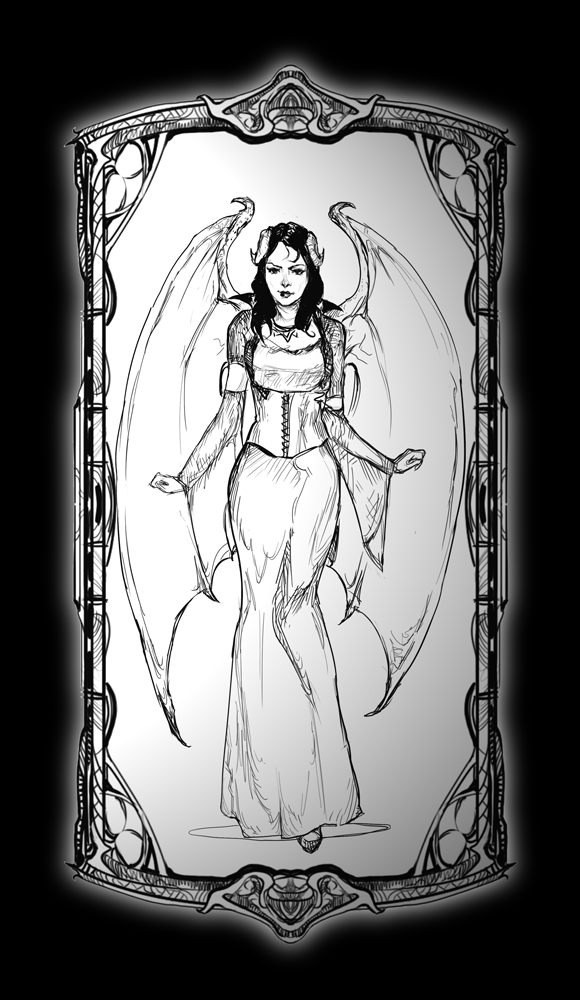 -more consequences and reactions to clothes
-beginning of Chapter 2 added
-NEW game mechanic - CHALLENGES;
-new test mechanic - HUNGER - only in Chapter 2;
-it's possible to simulate a progression save and start from Chapter 2;
Any and all feedback is welcome as usual.
Patreons get a version with cheat menu for quick navigation. Please note that all in-game content will always be accessible to everyone, for free.
If you wish to support the game and gain additional perks, click on "Support the game" on the left panel =)
Patreon helps me commission more art for the game. It gives you access to in-dev builds, cheat menu, polls, as well as Discord. Pledge only if you can, playing is the biggest support already ;)
If you like my content you can find more stories and games at http://xfiction.org/
If you are having difficulties or are not sure what to do, this is here to help. In the first part there are some spoiler free tips that can orient you without revealing the plot. If you're still having trouble, below are detailed pointers, which contain spoilers.
1. Spoiler free tips:
-the game has a long intro; until you reach Monday, there isn't anything to worry about.
-if you die, keep playing;
-exploration is usually rewarded; even if you have already talked to a character or visited a place, your options might change in the future;
-there is a recap at the beginning of your day that will tell you your current knowledge and relationship with the main characters. Keep a close eye on it. If you're not sure what to do, working on improving these can give you a direction;
SPOILERS BELOW:
IONUT / TOWER line - you need to acquire the keys from the servant. You can do this by distracting him, via messing with the pipes in the basement.
ELISE line - talk to her regularly in her room, AFTER breakfast. You will need to give her flowers, which can be found in the garden. After a point, you will need to take the ribbon from FELICIA at the antique shop to further your progression. Once you max out the Elise relaitonship, you will be given a choice to define its final shape (servant / friend).
LAVIUS line - you need to talk with him at the inn, but you can only progress if you have few beads remaining.
WEREWOLF line - you need to get pheromones from FELICIA in order to not die. Use 1 and remain calm to pass him by. Use more if you want to trigger the phero overdose events.
ZACHARY line - you need to remain cool and not flirt with him. Zach will give you info about the characters. If you have visited Lavius' lair alone FIRST, THEN you can ask Zach to help.
MAIN story line - activating the generator. You need to have gone to Lavius' home once with Lavius, then alone to get info. You need the pheromones from Felicia. You need to talk to Zach and ask him to help. Find the fuel in Lavius' lair after these conditions are met.